Yes, there are some Eisenhower dollars with silver content out there, but if you just found one in your change, it's probably not silver.
The 40% silver content Eisenhower Dollar coins were all struck at the San Francisco mint in 1971, 1972, 1973, 1974, in 1976. These were all either uncirculated or proof coins. The uncirculated coins came in cellophane in a blue envelope, and the proof Eisenhower dollars came in a proof set in a brown box with a gold seal. The uncirculated Eisenhower dollars are referred to as Blue Ikes and the proof dollars are called Brown Ikes. The uncirculated coins were initially sold for $3 and the proof versions were $10.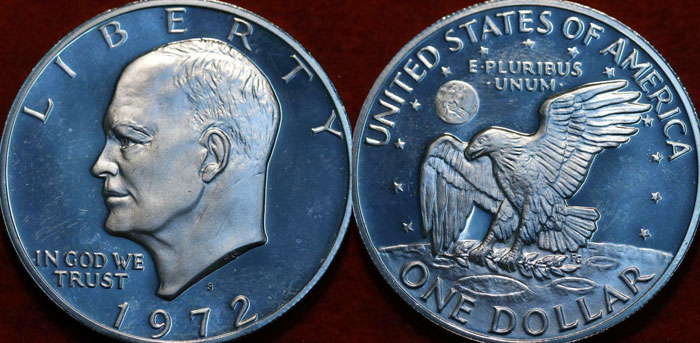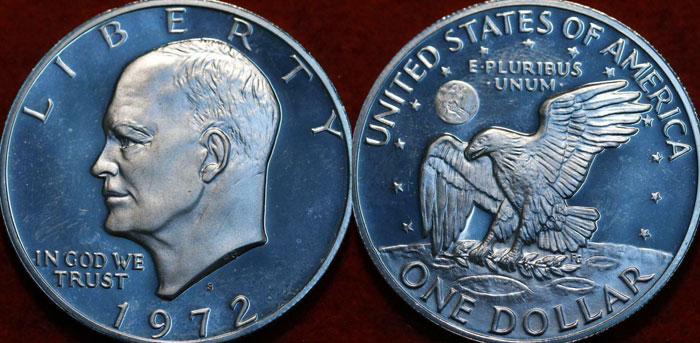 The best way to find out if you have a silver Eisenhower dollar is to weigh the coin on a sensitive scale. The clad version comes in at 22.68 g while the silver Eisenhower weighs 24.59 g.
Remember, very few Silver Ikes were made. All of them have an S Mintmark, all of them weigh 24.59 g, and they all have a silver edge. The value of the Eisenhower dollar with silver content is between $10 and $40 depending on condition as well as the current price of silver.
(Visited 859 times, 1 visits today)